Hey Fellow Adventurer!
Climbing Below The Annapurna Range
Manang Outdoor Rock Climbing
Hey Fellow Adventurer!
Manang, nestled in Nepal's stunning Annapurna region, is a dream for adventure-loving rock climbers. Its grand Himalayan peaks and dramatic cliffs create an exciting playground for climbers of all levels.
A special spot in Manang is the charming village of Pisang. With towering mountains all around, Pisang is a perfect place to test your climbing skills. You'll find all kinds of rock shapes here, from tough vertical walls to easier slabs, perfect for both beginners and pros.
As you hike through Manang's rough paths, you'll find various climbing routes that mix tricky challenges with jaw-dropping views. Below, the Marsyangdi River adds a calming touch to the excitement. The fresh mountain air and the beat of your heart will be your company as you tackle the granite and limestone cliffs.
If you're up for a big adventure, the iconic Gangapurna Icefall is waiting. Climbing this frozen waterfall takes skill, strength, and a lot of courage. But as you climb, you'll be treated to stunning sights of the Annapurna massif, with famous peaks like Annapurna II, III, and IV.
In Manang, rock climbing isn't just about the cliffs. It's also about diving into the rich culture. Manang is home to different groups, like the Manangi people, who've been climbing mountains for ages. Meeting the locals and enjoying their warm welcome adds something really special to your climbing journey.
Staying safe is super important in rock climbing, and in Manang, you're in good hands with our guides and instructors. They know the area really well and will guide you based on how much climbing you've done before, whether you're new or experienced.
Whether you're a thrill-seeker who loves challenges or someone who just adores amazing nature views, rock climbing in Manang gives you the full package – excitement, beauty, and a taste of local life. So get ready, get excited, and let's climb the heights of Manang's rock-climbing paradise together!
Manang's Diverse Rock Climbing Zones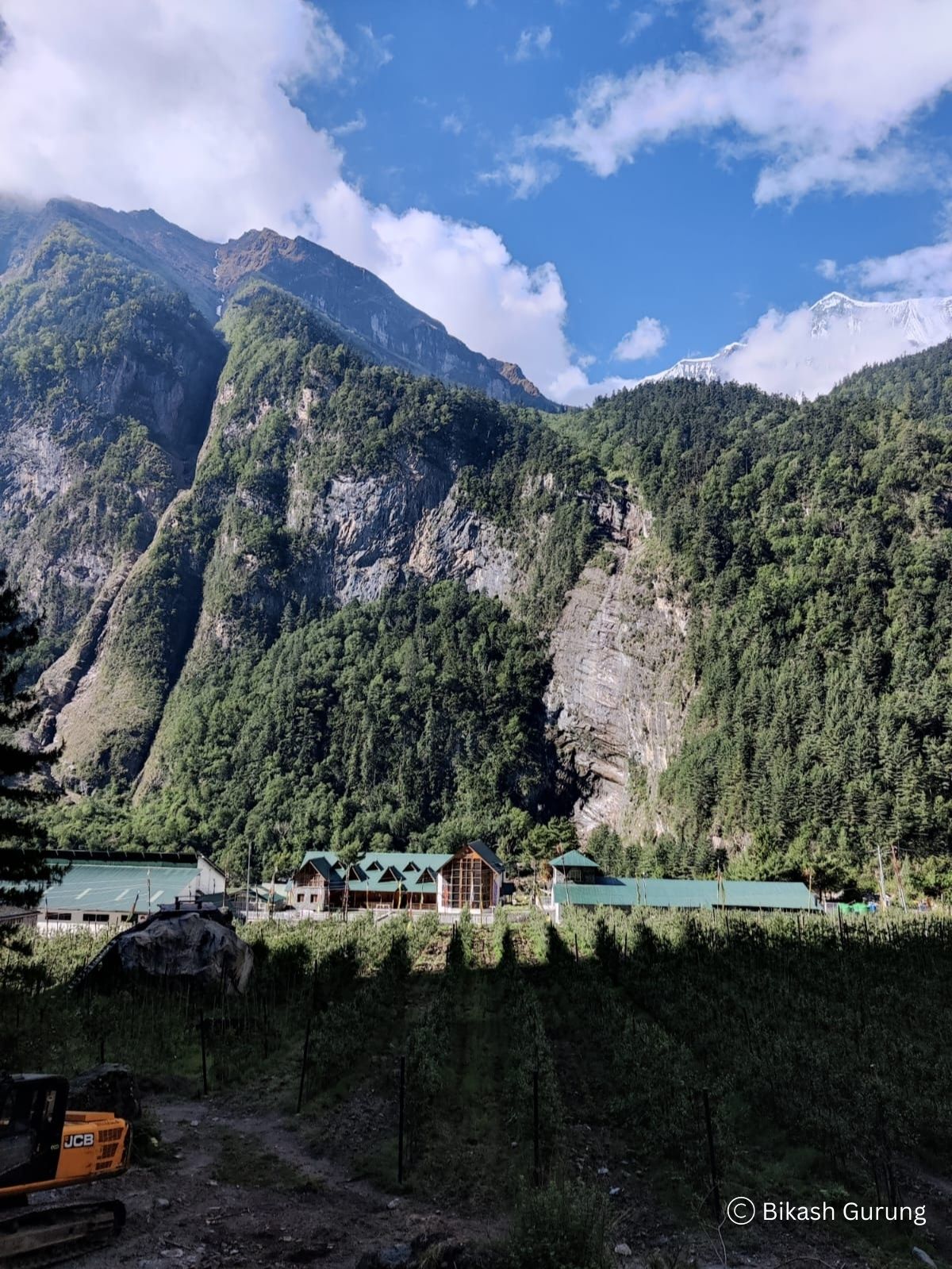 Bhratang: Apple Crag
Calling all adventurers! If you're after a climbing escapade that's a breeze to locate and explore, look no further than Bhratang's Apple Crag. It's super easy to spot and reach – no long hikes needed. This rock is divided into three parts with different levels of difficulty, from easy peasy 5c to a bit more challenging 8a. So, are you up for the challenge and ready to rock it?
Bhratang: Riverside Escapades
Ready for a climb by the riverside? Bhratang's Riverside Cliff awaits! Start by making your way from the apple farm lodge towards the river, then cross the bridge. On the right side of the river, just before the other river descends from Annapurna 2, you'll find the enticing cliff. Divided into three distinct sectors, this location boasts climbing challenges ranging from 5b to 7b.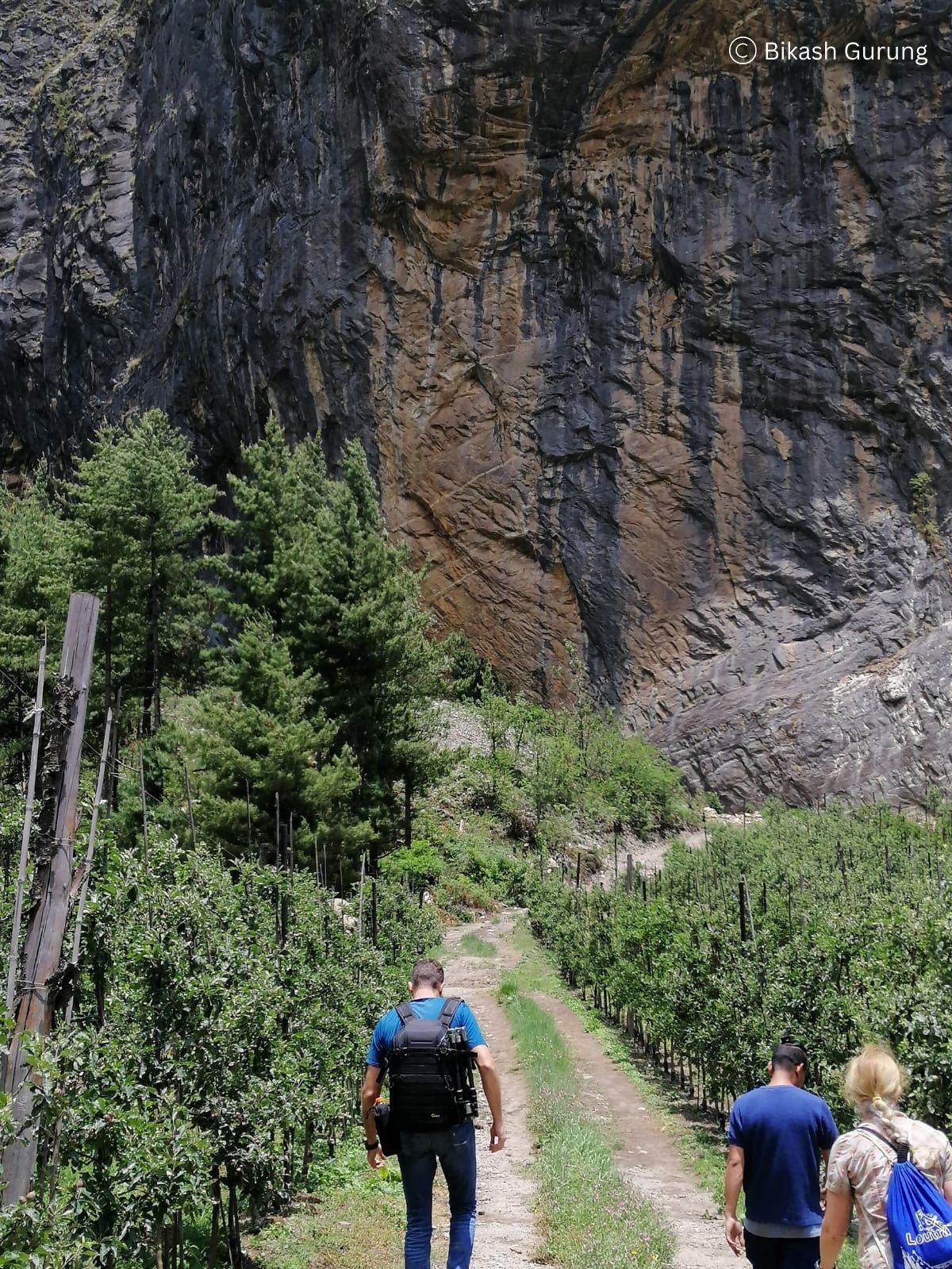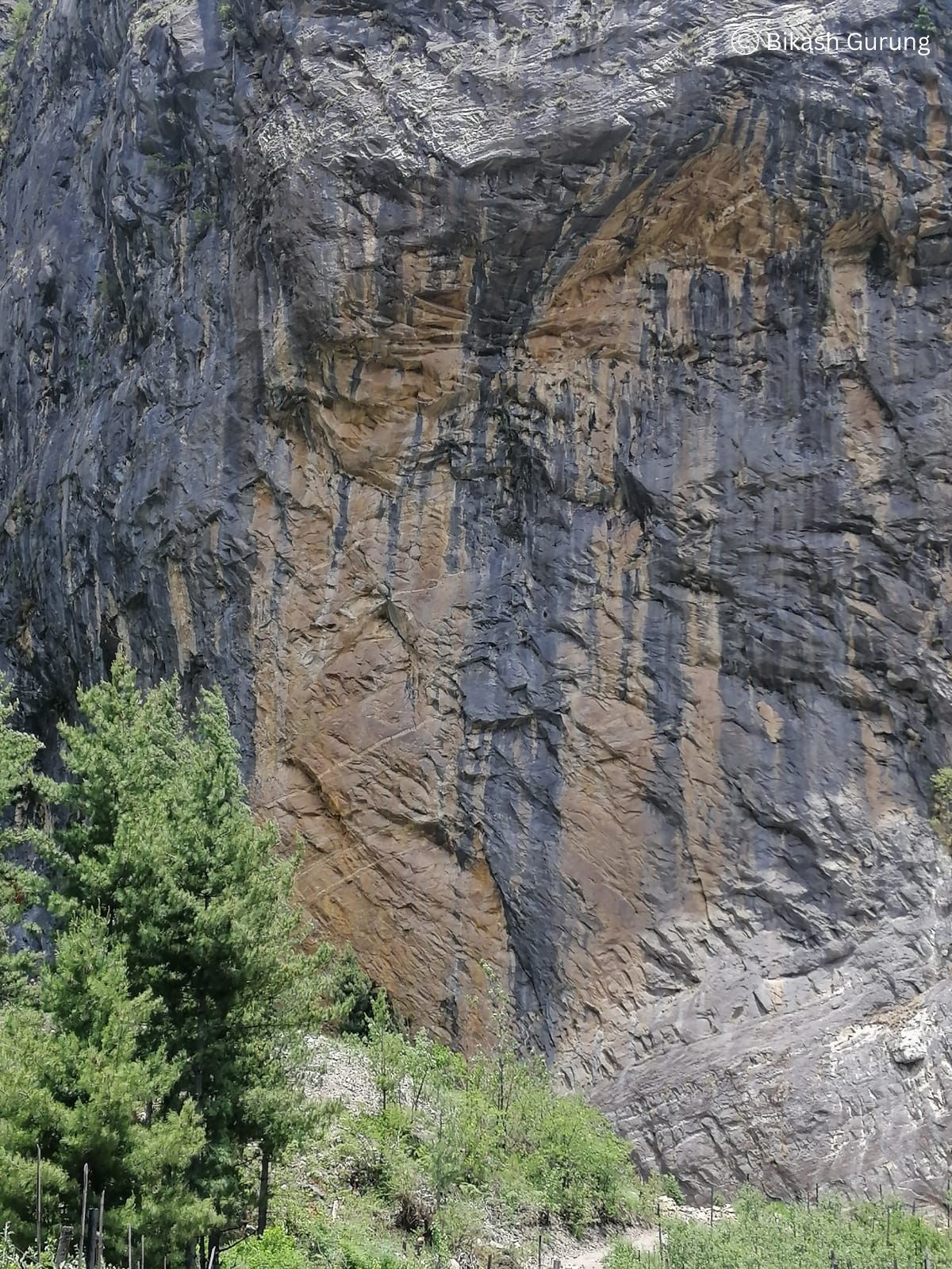 Bhratang: Roadside Thrills
The Roadside Cliff in Bhratang is all set to offer an accessible and exhilarating climbing experience. As you depart from the Farmhouse and journey towards Manang, you'll spot this impressive cliff within just 10 minutes. Keep your eyes peeled for the towering cliff, especially before you reach the first significant left-hand turn in the road. Your climbing voyage commences with the intriguingly named "Sea of Holes." With ample potential, this cliff presents a variety of difficulty levels, spanning from 7a+ to 8b – all you need is time and a healthy supply of bolts to unlock its hidden treasures.
Your Comprehensive Guide to Conquering Manang's Rock Climbing Zones!
Discover the Hidden Secrets of Manang's Thrilling Rock Climbing Zones. Uncover Access Points, Routes, and Rock Climbing Grades Like Never Before. Get Your FREE PDF Guide Now!
What's included in the package?


Entrance Fees


Accommodation


Certified Instructor

Assisted Instructor
Transportation
Food